Back to Basics Campout XXXVI
August 26 @ 8:00 am

-

August 29 @ 12:00 pm
Event Navigation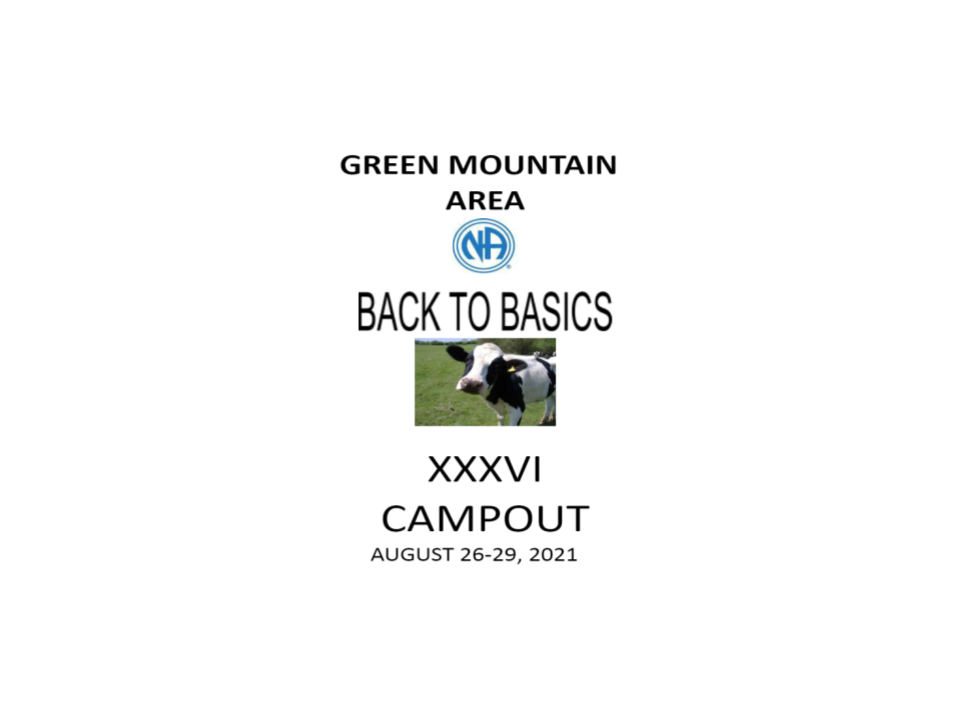 Great News!!! All COVID restrictions have been lifted.
However, masks are still encouraged.
Step One- RESERVE YOUR SPOT
We are requiring each registrant to email the Campout Committee and provide your name and two points of contact information (email, phone number, or address). This information will be used to contact you for confirmation purposes and allow us to abide by Vermont guidelines. If you are registering MULTIPLE people, we will still need all parties' names referenced in this email. If you are registering a child, we ONLY need the child's name. We do not need contact information for any children. If you do not complete Step One, we will not accept your payment. No Exceptions. Please reference your method of payment in your email and any additional t-shirt/ sweatshirt purchases, or donations, you wish to make.  Please send your email to: 
Step Two- MAKE YOUR PAYMENT 
Once all information is provided in Step One, please complete one form of payment using Venmo or check/money order.
Please use our Venmo ID of:
@back-to-basics-12
 If asked for the last four digits of a phone number, please reference 1381.
If mailing a check/money order, please make checks payable to:
To:  GMANA Back To Basics
Mail To: GMANA- B2B
PO Box 6414 Brattleboro, VT 05302.
If we do not receive your check within two weeks of your email, your registration position may be forfeit.